Major mathematics conference comes to UT May 13-15
---
More than 70 mathematicians will bring their beautiful minds from around the globe to The University of Toledo's Main Campus for the Midwest Several Complex Variables Conference Friday through Sunday, May 13-15.
"This is the first time this major conference in the field will be here at The University of Toledo," said Dr. Sonmez Sahutoglu, UT associate professor of mathematics. "We received a grant from the National Science Foundation to make it happen and support the participants."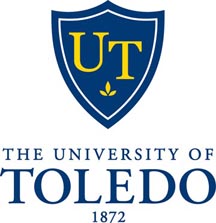 Random polynomials, extrapolation, Hartogs triangles, sphere maps and more will be discussed by math researchers.
"The Midwest Several Complex Variables Conference has been held at Indiana University, Purdue University, Syracuse University, the University of Michigan, the University of Notre Dame, the University of Western Ontario and Washington University at St. Louis," Sahutoglu said. "It is so exciting that UT and the Department of Mathematics and Statistics are hosting this prestigious event."
The conference will begin at 9 a.m. Friday and conclude at noon Sunday. Talks will take place in Health and Human Services Building Room 1500.
For details, click here.