Dentist to speak at Satellites' luncheon May 22
---
Dr. William Davis, UT professor and chief of dentistry and associate dean of continuing medical education, will be the guest speaker at the Satellites Auxiliary's luncheon Tuesday, May 22.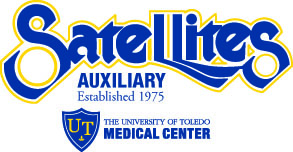 He will talk about "What's New in Dentistry and Questions You've Always Wanted to Ask" in the Collier Building Room 2103-2104 on Health Science Campus.
Those who attend may bring their own lunches to the free event, or they may pay $7 for lunch that will include salad and dessert smorgasbord.
Cash or check payable to the Satellites Auxiliary will be accepted.
Registration will begin at 11:30 a.m., with lunch served at noon, and the talk at 12:30 p.m.
Complimentary valet service will be available for the event.
The Satellites Auxiliary is a group designed to promote education, research and service programs; provide support of patient programs in accordance with the needs and approval of administration; conduct fundraising events; and provide volunteer services.

For more information or to make a reservation, contact Rita Cark at 419.385.5407, Jeanene Pifer at 419.385.6863 or Carol Okenka at 419.893.5840.