Electronics sale on Health Science Campus June 8
---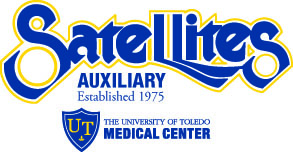 Stop by the Satellites Auxiliary's electronics sale Friday, June 8, from 7 a.m. to 3 p.m. in the tent outside the Four Seasons Bistro at UT Medical Center.
There'll be computers, gaming consoles, TVs, cameras, music players and more.
Cash, check and credit cards will be accepted; payroll deduction also will be available.
 A portion of the proceeds will benefit scholarship funds.
The Satellites Auxiliary is a group designed to promote education, research and service programs; provide support of patient programs in accordance with the needs and approval of administration; conduct fundraising events; and provide volunteer services.

Click to access the login or register cheese