Green Zone Training to provide military understanding to employees
June 16, 2016 |
UToday
By Josephine Schreiber
---
UT's Military Service Center will hold Green Zone Training for University faculty, staff and administrators Tuesday, June 21, at noon in Rocket Hall Room 1530.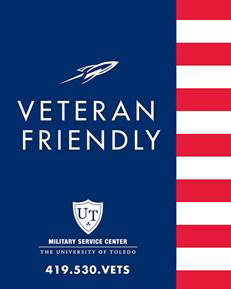 Green Zone Training is meant to give trainees an understanding of the military experience of students who are active duty, veterans or military family members. It will examine potential issues these students may face transitioning from the military to the classroom, as well as outline resources available to help.
A training session also will be held on Health Science Campus; details to be announced.
To RSVP to for Green Zone Training, click here.
For more information, call the Military Services Center at 419.530.VETS.
Click to access the login or register cheese