Eleanor N. Dana Cancer Center to offer free breast health screenings June 28
---
The Eleanor N. Dana Cancer Center will host a breast health and education day Friday, June 28, with free mammograms and clinical breast exams for eligible women.
The event will take place from 1 to 5 p.m. in the center, located at 1325 Conference Drive on the UT Health Science Campus, and include educational information to raise awareness about breast cancer.
Women who are eligible for the screening are those who are at least 40 years of age, have not had a mammogram in at least two years, have personal or family history of breast cancer, or are uninsured or under-insured.
To determine eligibility and schedule an appointment, contact Jan Tipton, clinical oncology nurse, at 419.383.5170.
The screening day is supported with a grant from the Susan G. Komen Northwest Ohio Affiliate.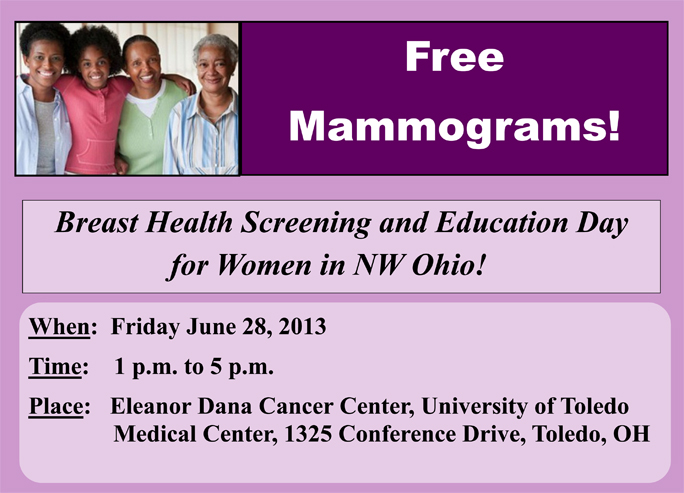 Click to access the login or register cheese