First UT class of Woodrow Wilson Fellows named
---
The University of Toledo has 12 Woodrow Wilson Ohio Teaching Fellows who began taking classes last month to become math and science teachers for high-need schools in the state.
Each of the Fellows will receive a $30,000 stipend to complete a special intensive master's program; they should be ready to teach students in fall 2013.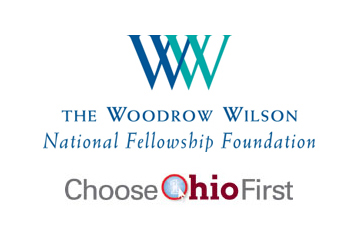 The program recruits accomplished career changers and outstanding recent college graduates in science, technology, engineering, mathematics and medicine (STEMM) fields who will prepare for math and science teaching positions in Ohio's urban and rural schools.
"Education is key to improving the economy in Ohio. We have jobs available in Ohio, many of them in the STEMM fields. We need students trained to fill those jobs," said Ohio Board of Regents Chancellor Jim Petro. "The universities participating in this program realize that invigorating our teacher education programs will help invigorate the way we educate our children in STEMM subject areas."
UT, the University of Dayton and Ohio University join John Carroll University, Ohio State University, the University of Akron and the University of Cincinnati as participants in the Woodrow Wilson Teaching Fellowship program.
After a year of classroom-based preparation, Fellows commit to teach for at least three years in a high-need Ohio school, with ongoing support and mentoring.
"The University System of Ohio eagerly anticipates the difference these new educators will make in focusing more Ohio children on STEMM degree pathways and, ultimately, careers in these vibrant job sectors," Petro said.
After a yearlong application and selection process, Fellows chosen and studying at UT are:
• Amerah Abed, chemistry technologist who worked at a major private-sector research and development organization;
• Allison Bayes, 2012 UT alumna who received a bachelor of science degree in biology;
• Patrice Brock, college research and teaching assistant, and substitute teacher;
• Elizabeth Brockway, college research and teaching assistant, and substitute teacher;
• James Canterbury, award-winning broadcast meteorologist, substitute teacher and published poet;
• Callie Goyer, 2011 Belmont University graduate with a degree in mathematics and an independent researcher;
• Michelle Huffman, research scientist and patent holder in the refinish paint industry and former auto body shop owner;
• Araina Johnson, 2012 Ohio State graduate with a degree in biology and anthropology;
• Ashley Kozak, 2011 Lourdes University alumna with a degree in biology and an undergraduate researcher in genetics, physics and organic chemistry;
• Nicole Rud, 2012 UT graduate with a master of science degree in biology and ecology, who is a teaching assistant in horticulture classes;
• Michael Saloiye, 2012 UT alumnus with a bachelor of science degree in chemistry and a teaching assistant for a middle school science class; and
• Brandy Tanner, substitute teacher and veterinary technician and assistant.