UT educators work with Toledo Walleye to create learning experiences for student visits
---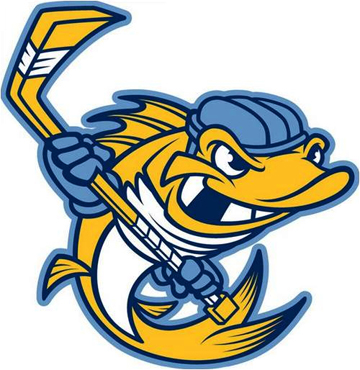 When the puck drops for the inaugural game of the Toledo Walleye hockey team, fans will be focused on the game and the recreation offered while elected officials bask in the team's economic benefits to the city.
But to The University of Toledo's Dr. Robert Schultz, the Walleye and the arena offer a third opportunity: an educational experience.
Working with the team's owners, Schultz is leading a class of UT master's and doctoral education students to research and develop an instructional experience for elementary and secondary school students when they visit the arena and Walleye team members on field trips.
"As an educator, whenever you have a field trip, you are trying to use fun and excitement as a vehicle to drive home your educational message and efforts," said Schultz, professor of gifted education and curriculum studies.
Schultz and the Toledo Mud Hens developed a similar program for school visits at Fifth Third Field that is still in use.
As part of the class' research for the curriculum they are developing, students:
• Met with former Toledo Storm players Nick Parillo and Iain Duncan, who talked about the player's perspective of the game. Parillo was a star forward for the Storm, and Duncan was a player on the 1984 Bowling Green State University national champion hockey team and went on to play for the National Hockey League's Winnipeg Jets.
• Toured the new arena downtown with Toledo Walleye leadership and gathered information about the project for the curriculum guide.
• Heard from former Blade hockey writer Dan Saevig, UT associate vice president for alumni relations, who spoke about hockey in northwest Ohio.
• Listened to Nick Vitucci, Toledo Walleye head coach and director of hockey operations, who came to Main Campus and talked to the class.
"Ideally, students who visit with the Walleye will come away more knowledgeable about Toledo and the history of hockey so that when they attend as fans, they'll appreciate the games that much more," Schultz said.