UT grad to open art store in downtown Toledo
---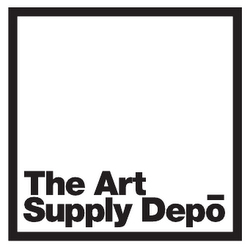 A University of Toledo graduate's love of art has inspired her to open a supply store in downtown Toledo.
Julie Webster, who graduated from UT in 2007, and co-owner Dana Syrek will hold a grand opening celebration for The Art Supply Depō, a fine art material and supply retailer, Thursday, July 21.
"Toledo doesn't have a quality fine art store," Webster said. "Most big stores do not carry what full-time artists need to carry out their work."
"We will offer all kinds of high-end materials from student grade to professional quality," Syrek said.
The Art Supply Depō is located at 29 S. St. Clair Street in the warehouse district of downtown Toledo. This location is ideal for bringing in artists from The University of Toledo, the Toledo Art Museum and the Toledo School for the Arts, the owners said.
"We realize most people shop out of town or online for art supplies; this means all that money is leaving the area and not building into our economy," Webster said.
The Depō will feature an art reading room and meeting space, free Wi-Fi, gallery space, and a flexible store floor able to support a multitude of activities.
"We designed the store to be a hub of activity for the creative community in our town," Syrek said.
Webster graduated from UT in 2007 with bachelor's degrees in law and social thought and fine arts with a concentration in ceramics and a minor in metalsmithing. Syrek graduated in 2006 from Miami University with a bachelor's degree in art and architectural history. Both Syrek and Webster, whose mother worked at UT, are natives of northwest Ohio.
The store's public opening will be from 6 to 9 p.m., Thursday, July 21, in coordination with the July Art Walk put on by the Arts Commission of Greater Toledo. The grand opening will feature live music and light food and beverages.
The owners intend to make communication a priority between The Art Supply Depō and its customers.
For more information, visit www.artsupplydepo.com, "like" The Art Supply Depō on Facebook, or email artsupplydepo@gmail.com.