UT police officers to conduct training exercise in Carter Hall
---
The University of Toledo Police Department will use the vacant Carter Hall for a training exercise this week.
The officers will train in RAIDER, which stands for Rapid deployment, Awareness, Intervention, Decisiveness, Emergency medical services and Recovery, Tuesday and Wednesday, Aug. 2 and 3, from 8 a.m. until 5 p.m.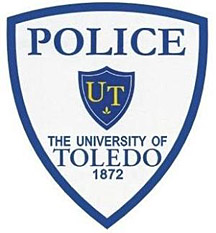 RAIDER is a solo engagement training program that provides the tactical skills necessary for the first officer responding to an active shooter emergency to be able to intervene immediately, rather than wait for backup, in an effort to reduce the number of causalities.
During the training, officers learn how to draw the attention of the shooter away from potential victims, confuse and frustrate the shooter, and successfully neutralize the situation.
The vacant Carter Hall was selected for the training in an effort not to disrupt campus business. Most of the training will take place inside the building, but it is possible that passersby may notice some activity.