UTMC to hold celebration picnic this week
---
The University of Toledo Medical Center will celebrate the achievements of the past year and look forward to 2014-15 with a thank-you picnic Thursday, Aug. 21.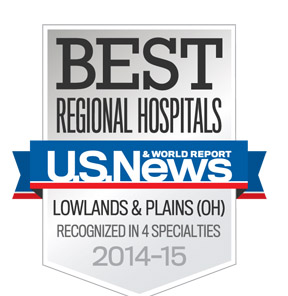 Faculty, staff, students and volunteers are invited to join the celebration from 11 a.m. to 2 p.m. on the patio area outside Four Seasons Bistro and the Health Education Building. A recognition presentation will take place at 11:30 a.m.
Celebrations also will be held for second-shift employees from 4 to 6 p.m. in the same location and inside the Four Seasons Bistro from 7 to 9 a.m. Friday, Aug. 22, for third shift.
"We are continuing the annual tradition of thanking the dedicated faculty, staff, students and volunteers who provide university-quality care and wonderful experiences for our patients," UTMC CEO David Morlock said. "It is important to take the opportunity to celebrate our successes as we look forward to another year and set forth on achieving those goals. We also want to extend a warm welcome to all of our new students on Health Science Campus and to returning students as they start the academic year."
UT Medical Center is celebrating again being recognized by U.S. News & World Report for the fourth consecutive year as a best hospital in the Toledo metro area for 2014-15. The magazine ranked UTMC as a high-performer in four clinical specialties: gastroenterology and GI surgery, nephrology, pulmonology, and urology.
Donate Life Ohio also will recognize the medical center for being named a gold partner in the Ohio Hospital Association Organ Donation Champions program.
During Donate Life Month in April, the University promoted the campaign with organ donation registration tables on campuses, informational videos at home basketball games, a flag-raising ceremony, and a donor memorial gathering for the loved ones of organ and tissue donors. Posters and social media posts also were used to spread the word and raise awareness.