Meet Interim President, Provost, VP of Student Affairs
August 21, 2020 |
UToday
By Staff
---
The University of Toledo's Welcome Weeks committee is hosting a virtual meet-and-greet event with UToledo's top officials.
Here's a chance to speak with Dr. Gregory Postel, interim president; Dr. Karen Bjorkman, provost and executive vice president for academic affairs; and Dr. Phillip "Flapp" Cockrell, vice president of student affairs and vice provost.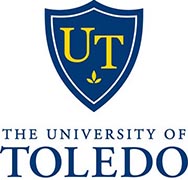 The event will be held Monday, Aug. 24, at 2 p.m. on Microsoft Teams.
"Our goal is to offer students a casual atmosphere in which to get acquainted with University leaders and ask questions," according to Dr. Tiffany Whitman, director of student success initiatives.
All UToledo students have free access to Microsoft Teams with their University email and password.
Click to access the login or register cheese