Extra shuttle, parking incentives offered on opening game day
August 29, 2017 |
UToday
By Staff
---
All faculty, staff and students are invited to attend the season's opening football game Thursday, Aug. 31, at 7 p.m. in the Glass Bowl when the Rockets play against Elon.
"To our knowledge, because of our academic calendar change, this is The University of Toledo's first opening game ever to be held during the first week of classes, and so it's a great opportunity for the campus community to unite," said President Sharon L. Gaber.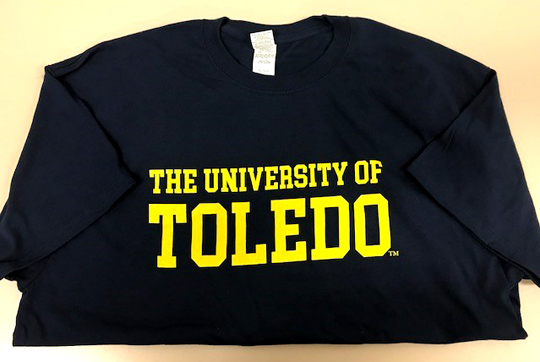 With the large number of people expected on campus and the ongoing construction on Bancroft Street, students, faculty and staff are encouraged to use alternative means of transportation Aug. 31 to help minimize congestion, including parking off site in the dedicated lot on Scott Park Campus (Lot 22) and using UT shuttle services, taking public transportation, walking or carpooling to Main Campus.
In addition to the shuttle that regularly loops from Main Campus to Scott Park, a second Scott Park shuttle will be added on game day to assist with the flow to and from Main Campus. The additional Scott Park shuttle will be marked "Lot 22," will pick up and drop off at Lot 22, and will pick up and drop off on Main Campus at the Transportation Center. Please note: The last shuttle to Scott Park will depart the Transportation Center at 6:30 p.m. For complete UT shuttle information, visit utoledo.edu/facilities/transit.
Drivers also should note that the following Main Campus lots will be closed for game day beginning the night of Wednesday, Aug. 30: Lots 5, 6, 7, 9 and 10. (Cars parked in Lot 9 will be towed.) Additionally, Lots 3 and 4 east of Savage Arena will close at noon on game day.
For all faculty, staff and students who choose to park on Scott Park Campus Aug. 31 and take the shuttle service to campus, the following incentives are being offered to thank drivers for helping to reduce congestion on or near Main Campus:
• A pair of tickets to the Aug. 31 game, sideline/section 24, compliments of Huntington Bank (25 pairs available for faculty and staff; students get into the game free);
• One dining card for an all-you-care-to-eat meal (breakfast, lunch or dinner) at one of UT's two dining halls (100 available for faculty, staff and students); and
• One UT T-shirt (100 available for faculty, staff and students).
Incentives will be distributed in Lot 22 at Scott Park Aug. 31 while supplies last.