Share event information on master calendar
August 30, 2018 |
UToday
By Staff
---
As another academic year ramps up, there are events galore on the horizon.
To make sure major happenings don't overlap, campus community members planning events are reminded to check the University's master calendar at calendar.utoledo.edu.
Faculty, staff and students also are asked to post events to the online calendar.
Sharing information about events is easy: Go to calendar.utoledo.edu, click "add event," and follow the prompts.
Detailed instructions are available here.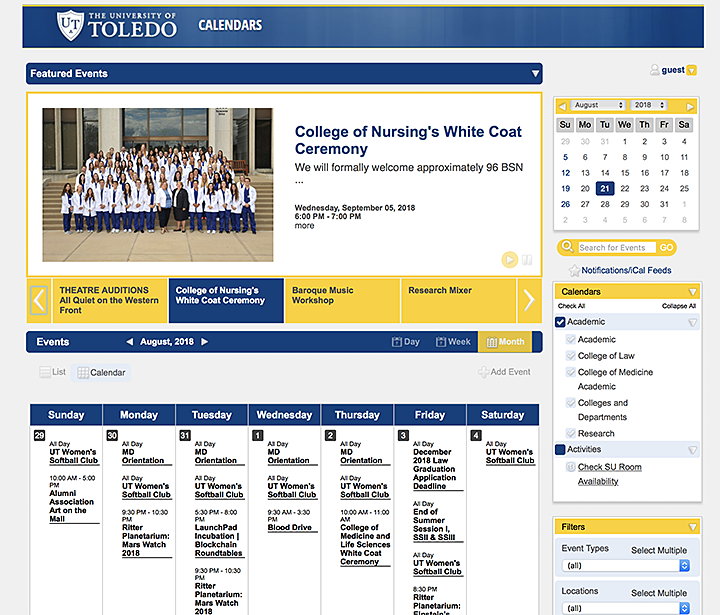 Click to access the login or register cheese