Bus stop to relocate Sept. 13 for Music Fest
September 11, 2013 |
UToday
By Staff
---
Centennial Drive and the Student Union Bus Loop will be closed Friday, Sept. 13, for Music Fest.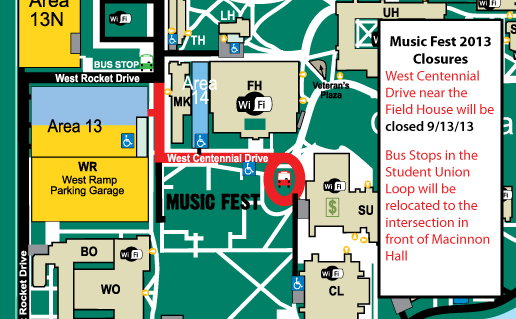 The bus stop will be relocated to the corner of Campus Road and West Rocket Drive by MacKinnon Hall for the whole day.
Music Fest will take place from 3 p.m. to midnight on the Memorial Field House lawn.
Appearing at the free, public event will be Reel Big Fish, The White Panda, Josh Gracin, The Contours featuring Sylvester Potts, Alexander Zonjic with The Motor City Horns, and The Lonely Friends.
There'll also be a pep rally at 5:30 p.m. to psyche up for Toledo's first home football game. The Rockets will play Eastern Washington Saturday, Sept. 14, at 7 p.m. in the Glass Bowl.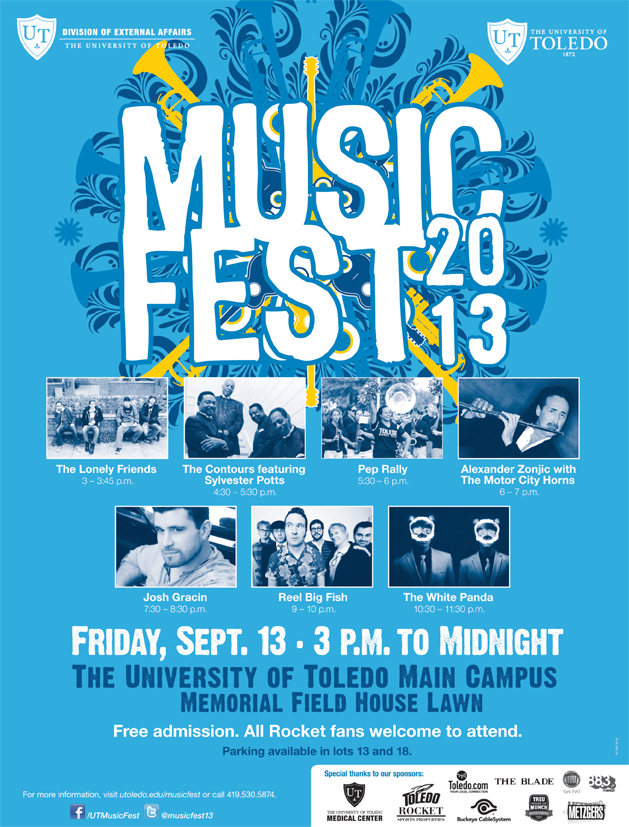 Click to access the login or register cheese