Naturalization Ceremony to Take Place Sept. 17 at UToledo
---
More than 70 people will become U.S. citizens during a naturalization ceremony Tuesday, Sept. 17, at 11 a.m. in the Law Center McQuade Auditorium on The University of Toledo's Main Campus.
Judge Mary Ann Whipple of the U.S. Bankruptcy Court for the Northern District of Ohio will preside over the ceremony, which will celebrate Constitution Day at the University.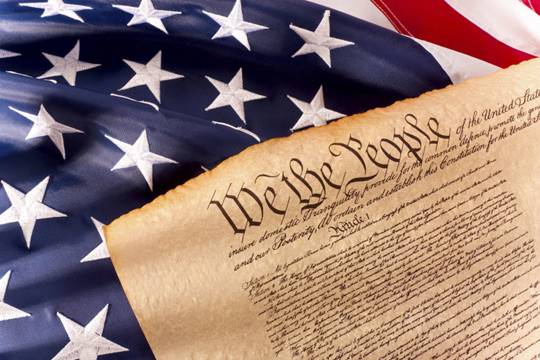 UToledo President Sharon L. Gaber will give welcome remarks at the event, which will feature alumna Grisoranyel Barrios as this year's guest speaker.
Barrios moved from Venezuela to Toledo when she was 7 years old. She attended Springfield Local Schools before coming to The University of Toledo, where she received a bachelor of arts degree in political science and a bachelor of social work degree in 2018.
She is pursuing a master's degree in social work specializing in policy at Washington University in St. Louis and plans to graduate in December.
Barrios attended the 2017 naturalization ceremony, where she opened the court, and became a U.S. citizen in March 2019.
"I look forward to participating in the ceremony yet again, but this time as a UToledo alumna and a U.S. citizen," Barrios said.
"Hosting this naturalization ceremony on campus is a wonderful way to celebrate Constitution Day and to honor our country's history," Diane Miller, chief of staff and associate vice president for government relations, said. "It is so moving to watch individuals achieve their dreams of becoming U.S. citizens."
Constitution Day is annually observed in America to commemorate the formation and signing of the Constitution of the United States on Sept. 17, 1787.
The free, public event is sponsored by the Office of Government Relations and the Center for International Studies and Programs.
For more information on the naturalization ceremony, contact Lisa Byers, executive assistant in the Office of Government Relations, at lisa.byers@utoledo.edu.