Join Komen team for Sept. 30 Race for the Cure
---
One in eight women will be diagnosed with breast cancer in her lifetime, and many of those diagnosed won't have the same access to health-care resources and support.
That's why The University of Toledo is joining the fight and participating in the 25th annual Komen Northwest Ohio Toledo Race for the Cure Sunday, Sept. 30.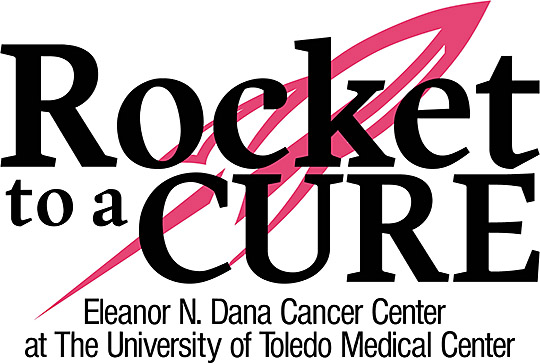 The team, Rocket to a Cure, will be led by Tonya Hoyt, a cardio electrophysiology nurse in the UT Medical Center Heart and Vascular Center. Hoyt was diagnosed with metastatic invasive ductal carcinoma of the breast in August 2017.
"This year has been a rough one getting through chemotherapy, surgery and radiation, along with getting Herceptin and Perjeta every three weeks," Hoyt said.
The Race for the Cure cause is close to Hoyt.
"I have been a supporter of this event for years, long before I was diagnosed," she said. "I want to make an impact in the fight against breast cancer and need the help of colleagues and friends."
Hoyt is inviting members of the UT community to join her at this year's Race for the Cure. Faculty, physicians, staff and students are welcome to join her by registering for Rocket to a Cure here.
Registration is $30 per adult team member and $25 for survivors.
The event, which will take place between 9:30 and 11 a.m., includes a 5K run, 5K walk and a one-mile family fun walk.
Registration will begin at 7:30 a.m. in downtown Toledo at 406 Washington St.
Participants will receive a T-shirt in addition to making a difference in breast cancer care, support and research.
"Your support helps us get one step closer to a world without breast cancer," Hoyt said.