Campus partners to bring Yoga on the Mall Sept. 18 for stress relief
---
Now that the school year is off to a strong start, students, faculty and staff may be feeling the effects of keeping up with their busy schedules.
Yoga on the Mall is a great way to relieve that stress and clear your mind right here on campus.
Yoga on the Mall will take place Monday, Sept. 18, in sessions beginning at noon and 1 p.m. Participants of any level are welcome.
If you have a mat, bring it as there will be a limited number available to borrow.
The event that supports a culture of wellness at the University is hosted by the Office of Recreational Services; the Catharine S. Eberly Center for Women; the Sexual Assault Education and Prevention Program; the Professional Staff Council; Rocket Wellness; and the Center for Student Advocacy and Wellness.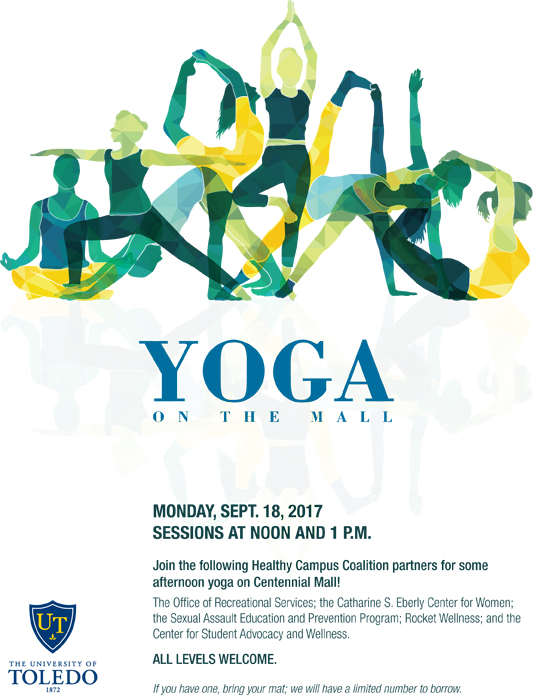 Click to access the login or register cheese