Interview with UTMC plastic surgeon featured in Oxygen Magazine
September 24, 2009 |
Features
By Jeffrey Romagni
---
What's the secret to a slim, sleek midsection or chiseled six-pack? For some, diet and exercise may seem like no match for those stubborn love handles, so plastic surgery may seem like the best answer. However, living a healthy lifestyle is a lot more effective and less expensive than plastic surgery, according to a UT assistant professor of surgery.
Armed with her medical knowledge and personal fitness experiences, Dr. Marlene Welch, plastic surgeon at The University of Toledo Medical Center, wrote to Oxygen Magazine, expressing her personal and professional opinion on diet, exercise and the correct use of plastic surgery.
After an Oxygen reporter interviewed Welch, the magazine featured her interview titled "Is Lipo for You?" in a special summer 2009 collector's issue, which was completely dedicated to abdominal training for women.
In the article, Welch distinguishes between the women who could benefit from liposuction or other body-contouring surgery, and women who may need to change some of their habits to embrace a healthier lifestyle.
"I can't help someone who needs to lose 30, 50 or 100 pounds," Welch said. "That woman needs a good program of diet and exercise, not a plastic surgeon."
Welch knows the difficulty of weight loss on a personal level; she lost 25 pounds of baby weight through smart nutritional choices and a steady exercise regimen. The experience adds to her credibility with patients.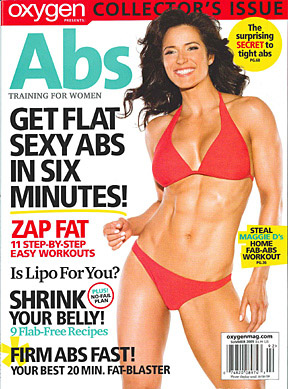 As a busy mother and surgeon, Welch has found multiple solutions for eating healthy. "I cook on the weekends and pre-pack my meals into a cooler so that I have them ready to take to work," Welch said. "If I'm too busy to cook, I stick to the soup and salad bar and grilled chicken sandwiches in the hospital cafeteria."
According to the American Society of Plastic Surgeons, liposuction is among one of the top five surgical cosmetic procedures performed each year, right after breast augmentation and nose reshaping. So what type of individual would benefit the most from plastic surgery?
According to Welch, some women with a constant, stable weight may be looking to change their body contour. "Liposuction is one of the most commonly performed cosmetic surgeries in the U.S.," she said. "It helps to remove areas of fat that have not responded to diet and exercise."
In addition to liposuction, Welch also performs a skin-eliminating procedure referred to as a tummy tuck. "Losing weight very quickly may contribute to a large amount of excess skin, so a slow and steady approach to fat loss is always your best bet," she said. "Unfortunately, neither diet nor exercise can change the appearance of loose excess skin. A tummy tuck is the only option."
Although it is her job to perform surgical procedures such as liposuction or tummy tucks, Welch's main priority is promoting and improving the health of her patients, even if it means recommending a dietitian over surgery.