Culture Building Institute to offer Diversity Certificate Program this fall
October 7, 2013 |
UToday
By Leisha Lininger
---
The Office of Equity, Diversity and Community Engagement will launch its Culture Building Institute: Diversity Certificate Program in October.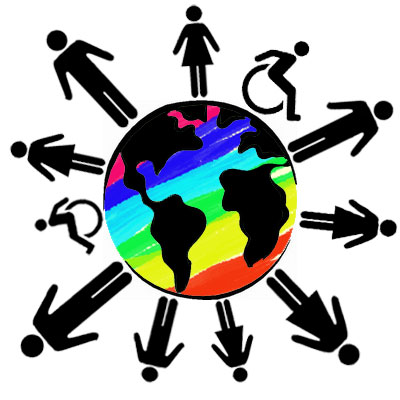 Comprised of seven mandatory seminars and an additional seven options of which four must be completed, participants will attend sessions hosted most frequently on Tuesday and Thursday afternoons, with a few full-day seminars on Fridays.
"UT's Diversity Certificate challenges us to think about all dimensions of diversity and how they relate to us as faculty, staff and students," said Matthew Perry, interim area coordinator in the Office of Residence Life, who graduated from the Diversity Certificate Program last spring. "My participation in this program has made me an even more well-rounded Rocket."
This certificate satisfies the goal of supporting the mission and core values of the University, and is open and free to all UT faculty and staff. To find out more or to register, visit utoledo.edu/diversity/training and download the diversity certificate registration form. To register, fill out the form and send it to Eva Curtis in the Office of Quality and Continuous Learning, mail stop 103.
"It takes about 45 hours of training to earn UT's diversity certificate. That is a significant time commitment for anyone. We do try to make it easier by making it possible to complete the training in one semester or over two semesters," said Jeff Witt, program manager in the Office of Equity, Diversity and Community Engagement.
The mandatory sessions include seminars on social psychology and diversity, global citizenship, supplier diversity and minority business development, interpersonal communication, measuring diversity, harassment and bullying, and disabilities and the Americans with Disabilities Act.
Seminars are facilitated by campus faculty and staff, including Selina Griswold, associate professor of business technology, Wendy Wiitala, Americans with Disabilities compliance officer, and Toni Howard, student service coordinator in the Office of Academic Access.
"Session facilitators are UT faculty and staff who are subject matter experts," Witt said.
A total of 19 participants have graduated from the Diversity Certificate Program since it began spring semester.
"The diversity certificate is the only one of its kind in northwest Ohio," said Dr. Shanda Gore, associate vice president for equity, diversity and community engagement, and certificate administrator. "The fact that it is free to our internal UT members not only demonstrates UT's commitment to diversity but to providing great professional development opportunities to our own campus community."
The deadline to register for the fall Diversity Certificate Program is Monday, Oct. 14, but participants may register for individual sessions at any time. Seating is limited, so early registration is encouraged.
The Culture Building Institute Diversity Certificate Program also will be offered in spring semester.
For more information on the program or sessions, contact Witt at 419.530.8573 or jeffery.witt@utoledo.edu.
For questions regarding registration, contact Curtis at 419.530.2036 or eva.curtis@utoledo.edu.