Immigration, families topic of Oct. 14 fundraiser
---
"Unidos: Keeping Families Together" will be discussed at a dinner at The University of Toledo Sunday, Oct. 14.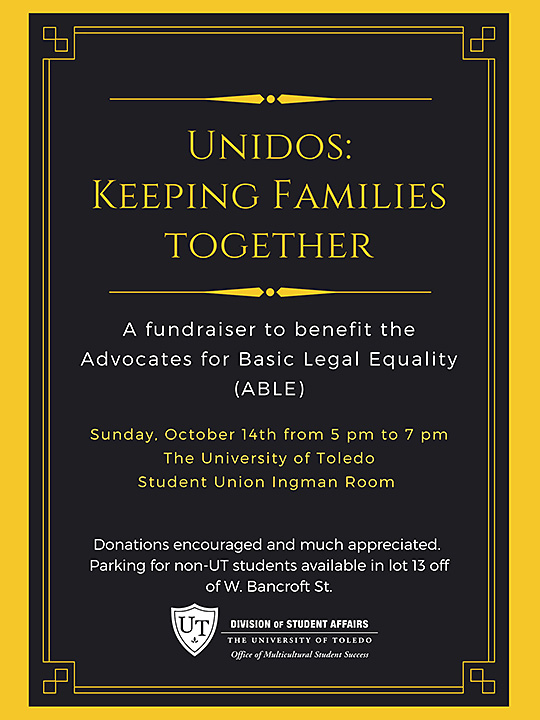 Patricia Hernández, senior attorney for the Advocates for Basic Legal Equality (ABLE) of Toledo, will speak at the event, which will start at 5 p.m. in the Thompson Student Union Ingman Room.
"With the recent rise of Immigration and Customs Enforcement raids in our local community, the work that ABLE does with immigration law is more important than ever," said Aleiah Jones, program coordinator with the UT Office of Multicultural Student Success. "Stories in the media about families being separated at the border are not fake news, and it is important that we support the efforts of groups like ABLE.
"Immigration policy disproportionately affects the people of Latin America, and I am proud that we are taking up this cause as part of Hispanic Heritage Month this year," Jones said.
The event is free, but donations are encouraged and will be accepted at the door to benefit Advocates for Basic Legal Equality of Toledo.
Dinner will be provided by Taqueria La Michoacana of Toledo.
For more information, call the UT Office of Multicultural Student Success at 419.530.2261.