Library offers research workshops for students this week
---
Students: Shoot for the stars! Become part of the Rocket Research Elite.
Carlson Library has developed a new initiative called
Rocket Research Elite that will allow students to stop by this week and work with a librarian.
Open research workshops will be offered Monday through Thursday, Oct. 12-15, from 10 a.m. to 4 p.m. in Carlson Library Room 1027.
These workshops are to help students start to gear up for research projects that will be due in the last half of the semester.
For more information. contact Thomas Atwood, associate professor of information literacy, at 419.530.2833 or thomas.atwood@utoledo.edu.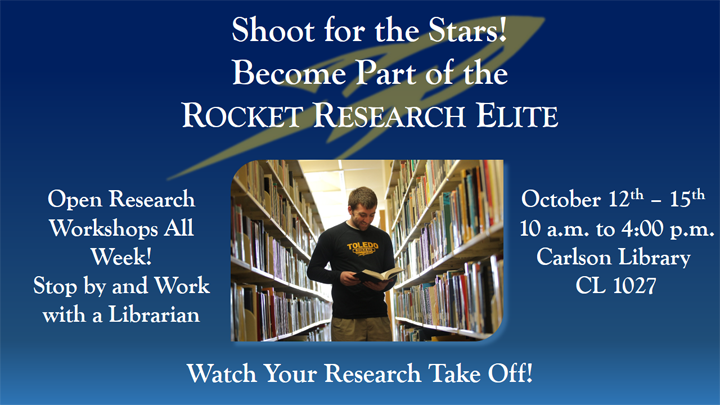 Click to access the login or register cheese