UT Federal Credit Union offers specials, products, services
October 16, 2012 |
UToday
By Kara Mominee
---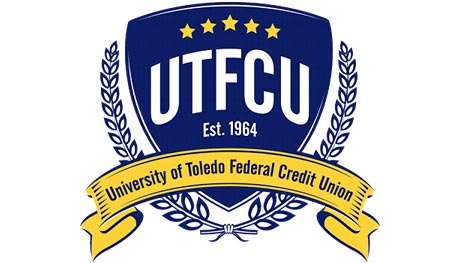 The University of Toledo Federal Credit Union was established in 1964. Since then, we have expanded our membership to include faculty, staff, students, physicians, alumni and families of the University and the UT Medical Center.
To serve members, we have three convenient locations:
• Student Union Room 3019 on Main Campus;
• Mulford Library Room 13E on Health Science Campus; and
• Main Office, 5248 Hill Ave., Toledo.
Over the years, our membership has grown from 13 to more than 7,000 members nationwide. We are a full-service financial institution offering products and services from savings, checking and loans to online account access and e-statements, as well as discounts for members to area attractions, including the Toledo Zoo, Cedar Point and Rave Cinemas.
Once you are a member of the UT Federal Credit Union, you are always a member. We also offer more than 4,000 shared branching locations nationwide where members can access their accounts to deposit, transfer or withdraw money, cash checks and more. To find out additional information and to locate a shared branch near you, visit uoftfcu.com/pages/shared-branching.html.
For international travelers, we now offer an international prepaid card. The new Prepaid Travel "Chip Card," also known as EMV, is available at the UT Federal Credit Union. This card has the new chip technology that will allow our members to travel worry-free, knowing that they will have access to cash.
In honor of Credit Union Week, the UT Federal Credit Union will offer 1 percent off your new loan Wednesday, Oct. 17, so make sure to stop in and see us! Exclusions: mortgages, home equities and Visa cards. Risk-based lending rates apply.
Visit us online at uoftfcu.com, call 419.534.3770, or stop in and see us at one of our locations for more information.
Mominee is the marketing manager for the UT Federal Credit Union.