Wanted: Submissions for Lake Erie Center Photo Contest
---
The 10th annual Lake Erie Photo Contest is seeking submissions through Sunday, Nov. 3.
Amateur photographers of all ages and skill levels are invited to share their nature photographs from the local area.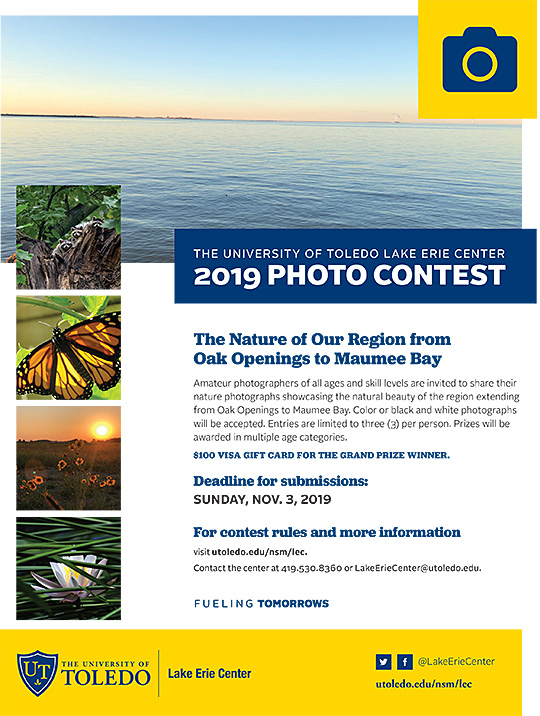 The theme of the contest is "The Nature of Our Region: From Oak Openings to Maumee Bay."
"Our photo contest is important because it showcases the wonderful talent of local amateur photographers," Rachel Lohner, education program manager at the Lake Erie Center, said.
Color or black-and-white photos will be accepted. Entries are limited to three per person.
Prizes will be awarded in multiple age categories. First-place winners in each category will take home $25, and the grand-prize winner will receive $100.
"This contest challenges people to look for beauty in their everyday surroundings," Lohner said. "We hope that this contest helps people to recognize the value of our outdoor spaces and resources, and develop a greater appreciation and respect for nature."
Winners of the contest will be invited to attend an awards reception and receive their prizes in January.
Read more about the contest and enter photos on the Lake Erie Center website.