Haunted house to materialize on Main Campus Oct. 28
---
A haunted house will rise up in the Flatlands on The University of Toledo's Main Campus Wednesday, Oct. 28, from 8 to 11 p.m.
"The main attraction will be the haunted house, which will be built like a legit haunted house with a metal framework structure," said Mikaela Kucera, UT biology student and director of traditions in Campus Activities and Programming. "It will have five different rooms students can go through and will include various safety exits throughout the building."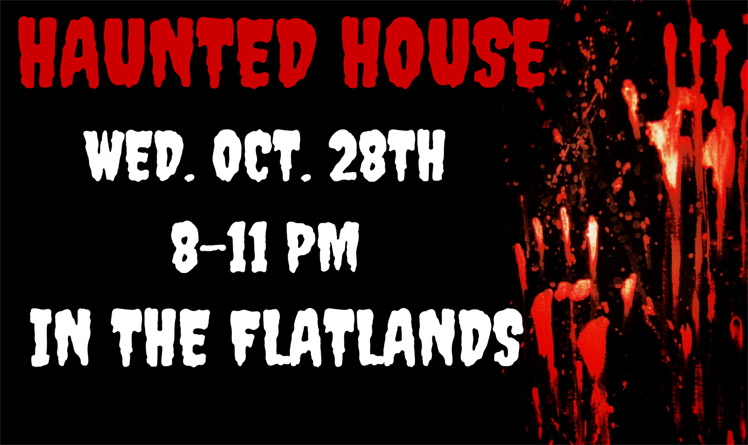 A liability waver must be signed, and students must receive a wristband before entering the Haunted House.
Additional activities at the free, public event will include pumpkin tic-tac-toe, witch hat ring toss, pumpkin painting and a doughnut-eating contest while supplies last.
"Not a lot of people have the funds or transportation to go to haunted houses in the area or Halloweekends at Cedar Point, and what Campus Activities and Programming does is provide collegiate experiences for students like Halloween festivities on campus so they can still participate and have these experiences," Kucera said. "Plus, this is a great free event to start your Halloween weekend."
Students will receive a ticket at each activity they participate in, excluding the pumpkin painting and doughnut-eating contest; the tickets can be entered to win a Campus Activities and Programming prize pack.
The event is sponsored by Campus Activities and Programming, an organization controlled and governed by students to meet the needs of the student body and University community. It provides entertainment, social and educational programming to fulfill the collegiate experience of UT students.
If it rains, the event will be held in the Student Recreation Center.
For more information, email Kucera at mikaela.kucera@rockets.utoledo.edu.