UT ranks in 'best-bang-for-your-buck colleges'
---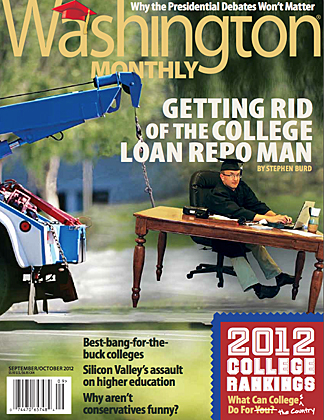 Washington Monthly recently designed its own college ranking system that has placed UT in the top half of universities when compared to schools nationwide.
The September/October issue has UT ranked 132 out of 281 in the national universities category, according to the new system, which rates colleges on how effectively they serve students rather than on institutional prestige and how their ACT and SAT scores stand up to those of other schools.
The goal in Washington Monthly's "best-bang-for-your-buck colleges" is the cost-effectiveness. The article makes the point that college is only a good investment if students are not paying too much for it.
In addition to the top national universities, the best 100 liberal arts, masters and baccalaureate schools are ranked.
UT is ahead of schools such as Northwestern University (143) and Boston College (146).
The criteria for ranking the top universities were a number of different subcategories, including social mobility, research and service. According to Washington Monthly, no one category was considered more important than any other, which led to UT's overall score of 46.6.
"It is impressive that a former municipal university has grown to be recognized in national college rankings," said Carty Finkbeiner, former three-term mayor of Toledo. "UT is ahead of huge state universities such as the University of Oregon and the University of Tennessee, which are mainstays in their respective states. Those universities have been around for a long time and have massive budgets to promote themselves. Toledo is a relative newcomer and should be proud to be ranked 132 of 281 on the list."
View the complete list of national rankings here.