UT needs votes to win in final hours of Pink Dance Glove contest
---
The University of Toledo Medical Center has received more than 700 votes, but more are needed to win in the final hours of the Pink Glove Dance competition.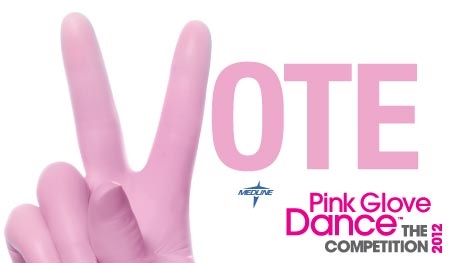 In order to raise money for breast cancer research, UTMC took part in the Pink Glove Dance competition this year — and needs votes by Friday, Nov. 2, at midnight in order to win.
Medline Industry, which provides medical supplies and products, will donate money to the charities of those who win — $10,000 to first place, $5,000 to second place and $2,000 to third place.
UTMC has chosen Susan G. Komen of Northwest Ohio as its charity this year, and as of earlier today had received 717 votes by dancing to "Evacuate the Dance Floor" by Cascada. UTMC is one of more than 260 organizations from all over the country that are participating this year.
Almost all UTMC employees — from doctors and nurses to custodians — took part in the making of the video, which also features breast cancer survivors and fighters, some of whom are being treated at the hospital.
To watch the video and vote for UTMC, visit pinkglovedance.com/home.