UT Medical Center launches recognition program
November 3, 2010 |
UToday
By Staff
---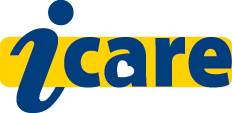 A monthly program recognizing exemplary performance of faculty and staff has been implemented on Health Science Campus.
Called iCare Shining Star, the program will offer monthly rewards to honorees demonstrating iCare standards of communication, access, respect and excellence. The first honorees will be named in November.
"It is critically important that we find ways to recognize outstanding performance, especially as it relates to patient satisfaction," said Dr. Scott Scarborough, interim vice president and director of UT Medical Center, and senior vice president for finance and administration. "This program is a great way to give that pat on the back that can inspire us all to do our jobs a little better."
Faculty, staff, patients and students may nominate those employed at UTMC or UT Physicians.
Four individuals will be recognized each month based on nominations most representative of iCARE standards. Each will receive an iCARE Shining Star trophy, a reserved parking space for the month, and a gift card. Honorees will be highlighted on myut.utoledo.edu and iCARE online archives.
Nomination forms are available online at utmc.utoledo.edu/icare, as well as at the information desk in UTMC's main lobby and waiting areas throughout the hospital.
Completed forms can be dropped off at the information desk in the main lobby or in any suggestion box on Health Science Campus, or be sent via interoffice mail to mail stop 1168.
At the end of the year, recipients will be invited to a luncheon where four grand winners will be awarded $1,000 each.