Strong fall finish puts women's golf team in national spotlight
---
The women's golf team has received some national attention following three straight tournament victories to end its fall season.
The Rockets' success drew the attention of Golfweek.com, which published a story here on the team's hot finish.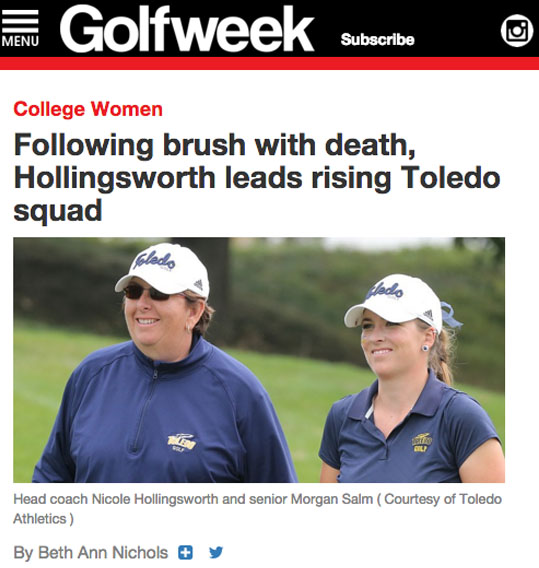 The team opened the month of October with a win at the Rocket Classic (Oct. 5-6) and followed it up with victories at the MAC Fall Preview (Oct. 10-11) and the Florida International University Pat Bradley Invitational (Oct. 25-27).
"It's great that our team was recognized for our accomplishments on the course," Head Coach Nicole Hollingsworth said. "We played well the entire fall but really turned it up a notch toward the end. Our victory at the Pat Bradley event ranks as probably the best in school history, and we're going to work hard this winter so we can carry this success into the spring."
Seniors Sathika Ruenreong, Manisa Isavas and Morgan Salm are leading the Rockets with 73.5, 74.9 and 75.6 stroke averages, respectively.
UT is also receiving solid contributions from its freshman trio of Pimchanok Kawil (76.3), Catriona Griffin (77.4) and Natcha Daengpiem (77.5).
As a team, the Rockets are averaging 299.3 strokes per round, nearly three shots better than the 2013-14 squad's school-record total of 302.1. In addition, the three-time first-team All-Mid-American Conference honoree Ruenreong is one stroke lower than her school-record mark of 74.5 in 2013-14.
Toledo will open its spring season at the Florida Gulf Coast University Eagle Invitational Feb. 12-14 in Estero.