University to Close for Winter Break
November 25, 2019 |
UToday
By Christine Wasserman
---
As a reminder, the University will close for winter break at a time when most departments are slower than usual.
"The winter break policy was implemented in 2017 based on faculty and staff input," said Wendy Davis, associate vice president and chief human resources officer. "This is a great way for employees to rejuvenate before spring semester and enjoy extra time off with family and friends."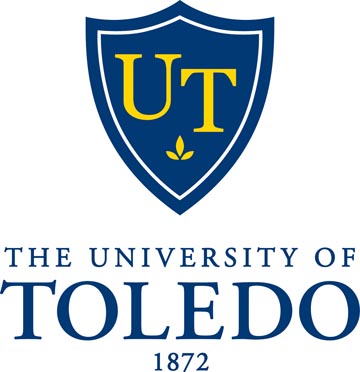 In addition to existing holiday pay, the University provides additional paid days off — either three days or four, depending on which day the holiday falls in the year — to cover this specified time period.
UToledo's 2019 winter break includes the following days:
• Tuesday, Dec. 24 — Holiday (Columbus Day/floating holiday);
• Wednesday, Dec. 25 — Christmas Day;
• Thursday, Dec. 26 — Paid day off for winter break;
• Friday, Dec. 27 — Paid day off for winter break;
• Monday, Dec. 30 — Paid day off for winter break;
• Tuesday, Dec. 31 — Paid day off for winter break; and
• Wednesday, Jan. 1 – New Year's Day.
Main Campus faculty and staff are reminded to refrain from being at the University during winter break, unless pre-approved by their department's leadership in order to conduct essential business. Access to buildings will be restricted, and facility operations and ground maintenance also will be limited.
While The University of Toledo Medical Center and its operations must remain open for patients and their guests, there are a few academic offices on Health Science Campus that will be closed, as well as a limited number of non-hospital and non-patient care areas.
Supervisors should track employees' work hours using the winter break hours tracking spreadsheet available on Human Resources' winter break website to ensure coding is correct for payroll; instructions also are posted on the website. These employees will be able to use winter break hours at a later time. Winter break hours not used by June 20, 2020, will be forfeited.
As a reminder, employees who will be off during winter break should change their email and voicemail messages to inform customers of the specific closure dates. Additionally, all vendors, suppliers and other external parties who may be impacted by the closure should be notified in advance.
Many more details, including frequently asked questions, are available on the winter break website. If you have any questions after reviewing this information, contact your supervisor or human resources consultant.
"Winter break is yet another benefit the University can offer that the majority of other employers in the region cannot, helping us to further position UToledo as an employer of choice," Davis said. "It's also an additional way for us to support the health and well-being of our employees, so we're very pleased to offer it again this year."