President to host holiday open house Dec. 13
November 28, 2018 |
UToday
By Staff
---
President Sharon L. Gaber is inviting faculty and staff members to stop by the annual holiday open house Thursday, Dec. 13.
The festive event will take place from 3:30 to 5:30 p.m. in the Savage Arena Grogan Room. Cupcakes, coffee and cider will be served.
"I love this time of year and this tradition," Gaber said. "It's a great time for faculty and staff to come together and celebrate the season and another successful semester."
RSVPs are requested by Friday, Dec. 7; reply to the invitation email.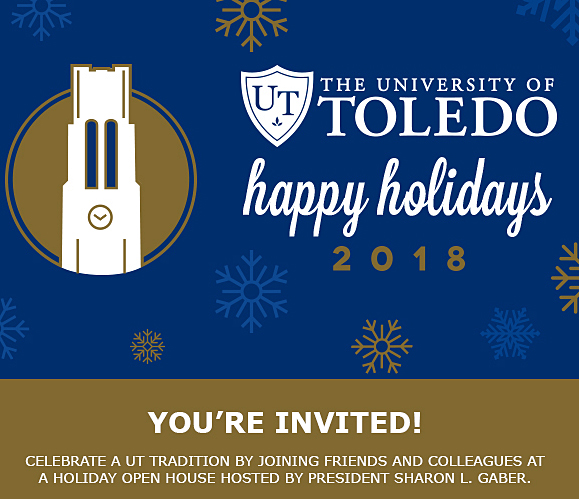 Click to access the login or register cheese