Apply for MLK Scholarship through Dec. 16
December 1, 2016 |
UToday
By Josephine Schreiber
---
Applications are being accepted for the 2016 Dr. Martin Luther King Jr. Scholarship.
Undergraduate African-American students enrolled part time or full time who are U.S. citizens are eligible for the scholarship.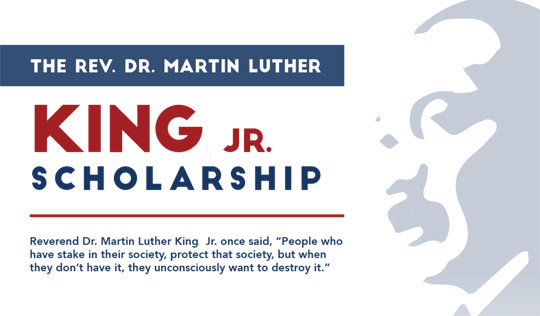 Applications are due Friday, Dec. 16. All materials should be brought to the Office of Student Financial Aid in Rocket Hall Room 1200 or can be sent by mail to the UT Financial Aid Office, mail stop 314, Toledo, OH 43606-3390. Mailed applications must be received by Dec. 16.
The MLK Scholarship will be awarded at the MLK Unity Celebration Monday, Jan. 16, in Savage Arena at 9 a.m.
Applicants must have a completed 2016-17 Free Application for Federal Student Aid on file and must have at least 30 credit hours completed by the scholarship deadline.
To be considered, students must submit the completed scholarship application along with one essay, one personal statement, and one letter of recommendation from a faculty member.
Criteria for selection of the award will be a preferred 3.0 or above grade point average, one essay, one personal statement, and an interview.
Applications can be found on the Office of Diversity and Inclusion's website at utoledo.edu/diversity.
For more information, call the Office of Diversity and Inclusion at 419.530.2260.