Four Women's Volleyball Players Named CSC Academic All-District
---
Four members of the Toledo women's volleyball team were named Academic All-District by College Sports Communicators.
Juniors Taylor Alt, Claire Eiden and Payton Morman as well as senior Abby Ray were all named Academic All-District for the first time in their careers. All four are now on the ballot for Academic All-America.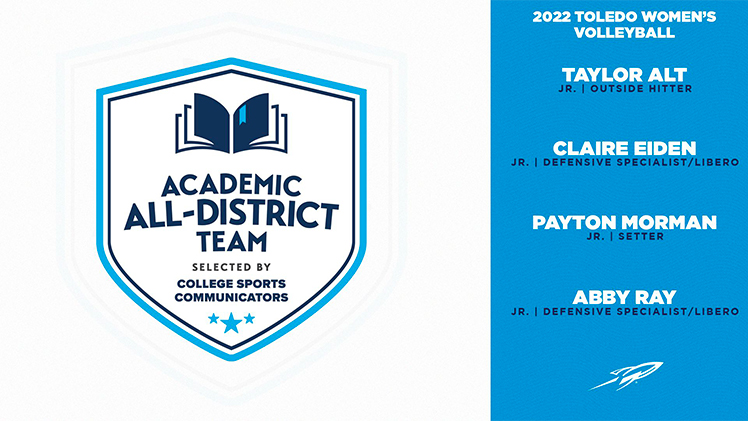 The 2022 Academic All-District Women's Volleyball Teams selected by College Sports Communicators (CSC), formerly CoSIDA, recognize the nation's top student-athletes for their combined performances on the court and in the classroom.
To qualify for Academic All-District honors, student-athletes must have a minimum cumulative grade point average of 3.5 and play in at least 50 percent of the team's contests. No student-athlete is eligible until he or she has completed one full calendar year at his or her current institution and been on a college roster in that sport for two years.
Academic All-District honorees advance to the CSC Academic All-America ballot. First, second and third-team Academic All-America honorees will be announced in late December.
Click to access the login or register cheese