Department of Art to showcase works by alumni
---
The UT Department of Art will host a juried exhibition of the work of its alumni from Friday, Dec. 4, through Sunday, Jan. 10, in the Center for the Visual Arts Gallery on the University's Toledo Museum of Art Campus.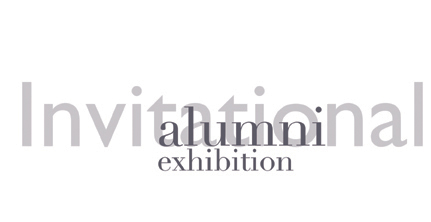 "The Alumni Invitational Exhibition" is a featured event in the yearlong centennial celebration of the College of Arts and Sciences.
A number of the artists will be on hand to discuss their works at an opening reception Friday, Dec. 4, from 6 to 9 p.m. in the gallery.
Thirteen artists will display a total of 18 pieces in media ranging from sculpture to drawing to digital media.
While the University has held alumni exhibitions in the past, this is the first exhibition to be juried by an outside adjudicator. Dr. Amy Gilman, assistant director of collections for exhibitions and associate curator of modern and contemporary art for the Toledo Museum of Art, judged the works.
"I very much enjoyed my time getting to know the breadth and quality of work being produced by graduates of the program here," Gilman said. "It is always difficult to make final decisions about what to include, and this was a particular challenge … The overarching goal is to single out the highest quality, irrespective of media, and to end with a group of works that highlight individual achievements and also hang together as an exhibition."
Debra Davis, professor and chair of art, added, "As faculty, we pride ourselves on [our students'] continued successes and artistic endeavors. We have nurtured, encouraged and questioned them throughout their degree programs; seeing them return as practicing artists is our greatest reward. These artists fulfill our mission to engage the human spirit and enrich our collective experience."
Alumni with works in the exhibition are Ani Avanian, Michael Douglas, David J. Eichenberg, Mary Gaynier, Laura Bella Gibson, Erika Karl, Courtney E. McManus, Zane Pappas, Chad Alan Rimer, Amy Krusinski Sinbondit, Adam Shiverdecker, Timothy A. Stover and John C. Whelan.
The free, public exhibit can be seen Monday through Saturday from 9 a.m. to 10 p.m. and Sunday from 10 a.m. to 10 p.m.
For more information, visit the UT Department of Art at www.utoledo.edu/as/art.