UT offers ticket discount for Harlem Globetrotters game Dec. 28
December 14, 2018 |
UToday
By Staff
---
University of Toledo employees may receive up to 45 percent off ticket purchases for the Harlem Globetrotters game on Friday, Dec. 28, at 7 p.m. at the Huntington Center.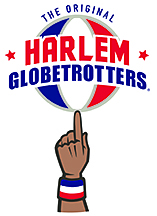 To receive your reduced-rate tickets, contact Matt Hartman at 678.497.1885 or hartman@harlemglobetrotters.com and ask for the UT-exclusive ticket discount.
"This is a great way to enjoy winter break with your family and friends," said Michelle Peterson, program manager for Human Resources. "We also have many other discounts that faculty and staff may want to take advantage of when shopping for the holidays, or booking hotels, and making other arrangements for travel."
For a complete list of University discounts, visit the HR employee resources website and the UT corporate shopping website.
Click to access the login or register cheese