'The Relevant University' to air Dec. 20 on WJR
---
The expectations of today's college students are very different than they were 20 years ago, and as colleges and university look to stay relevant, many are investing significant resources in innovation.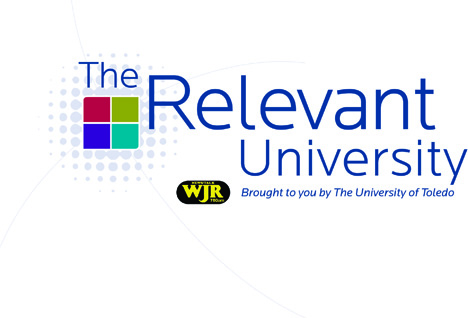 That is the subject that will be explored on the next episode of The University of Toledo's "The Relevant University."
Host Lawrence J. Burns, UT vice president for external affairs, discusses how the delivery of education is changing rapidly, with guests:
• Dr. Cam Cruikshank, interim vice provost for enrollment management at The University of Toledo;
• John Henry Livingston, discovery-based learning champion;
• Dr. Darrell West, founding director of the Center for Technology Innovation at the Brookings Institute; and
• Dr. Scott Page, an innovative professor from the University of Michigan, who has launched a free, online course available to anyone that some say reflects the future of higher education.
The December episode will air on a special day: Thursday, Dec. 20, at 7 p.m. on WJR AM 760.
Listen at utoledo.edu/therelevantuniversity.