UToledo Recognized as 2021 Healthy Workplace
---
The University of Toledo is being recognized by the Healthy Business Council of Ohio for its commitment to employee wellness.
UToledo is one of 119 Ohio employers to receive the council's Healthy Worksite Award, earning a bronze distinction.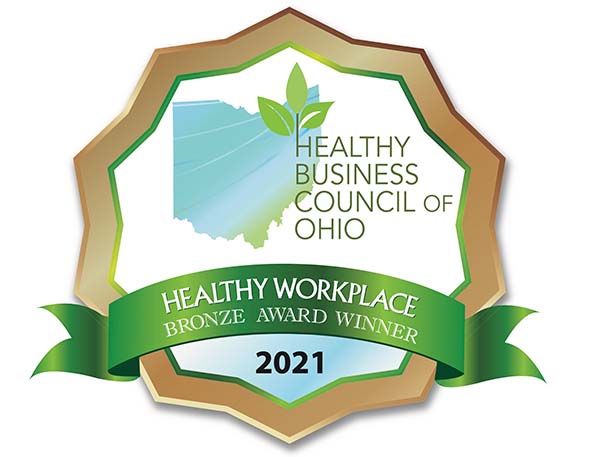 "Receiving this award confirms UToledo's dedication to supporting our employees' well-being through a variety of strategies," said Andrea Masters, employee wellness consultant. "There is more work to do, and we will continue to reshape our employee wellness offerings to help individuals on their personal journey."
The Healthy Worksite Award recognizes Ohio employers who demonstrate a commitment to employee wellness through comprehensive worksite health promotion and wellness programs. Applicants are scored on the extent that their wellness programs facilitate and encourage employee health, enhance productivity and ensure a healthy work environment.
The 2021 award application also included a pandemic response section.
University Wellness is committed to providing programs designed to help UToledo employees make changes to their lifestyle behaviors that will have a positive and sustainable impact on their health. A wide variety of opportunities are offered throughout the year, including activity challenges, one-on-one health coaching, free health screenings and more.
"In addition to celebrating the existing wellbeing efforts of Ohio worksites, this award is designed to support worksites in their efforts to advance their programs and offerings," said Annie Laurie Cadmus, Health Worksite Award chair.
The Healthy Business Council of Ohio shares aggregated data to help workplaces benchmark themselves against their peers and provide information on the latest trends in employee wellness.
UToledo has been recognized with a bronze award in each of the last three years.
For more information about UToledo's employee wellness program and a list of upcoming events, visit the University Wellness website.