Rockets to host wine and cheese fundraiser for women's athletics Jan. 31
---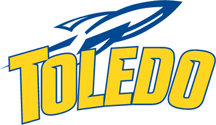 The University of Toledo Athletic Department will host its annual Wine and Cheese Night to raise funds for women's athletics Thursday, Jan. 31, at 5:30 p.m.
The event will take place in the Fetterman Gymnasium prior to the women's basketball game vs. Ohio at 7 p.m. in Savage Arena.
Tickets for the event and the game are $30 with all proceeds benefiting UT women's athletics. Tickets can be purchased at the UT Athletic Ticket Office, from any UT women's student-athlete or at the door.
For more information, call 419.530.4653.
Click to access the login or register cheese