University to host business competition a la 'Shark Tank'
---
The University of Toledo Launch Pad Incubation Program will host the second annual Pitch & Pour business pitch competition Thursday, Jan. 30, from 5:30 to 8:30 p.m.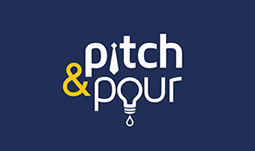 The event will be held at the Tom and Elizabeth Brady Innovation Center, located inside the Nitschke Technology Commercialization Complex.
Pitch & Pour is a competition modeled after "Shark Tank." Teams have five minutes and five slides to pitch their business concepts.
Four judges and one combined crowd vote from the audience will determine the winner. The incubator is looking for entrepreneurs and students with business ideas in the early stage or pre-market entry.
This year's competition will consist of seven teams. Three of those teams will be student-led companies from UT.
Flvx LLC, pronounced "flux," a team led by UT student Zac Rosenbauer, offers a new type of fitness app.
Hephaestus LLC, led by UT graduate student Connor Kress, will pitch an unmanned aircraft system package that is a new product capitalizing on several developing innovations.
Grypshon Industries, created by Tom Burden, is the third student team. Grypshon designs and develops aerospace safety equipment for the U.S. military.
Other business concepts being pitched:
• Therapals.com, created by Mollie Verdier, is an online social community and video-based activity center for children receiving speech, occupational and physical therapy services.
• Launch Thought LLC was developed by Grant Webster and uses game theory to increase user engagement, decrease churn rates, and improve customer outcome on websites and offerings.
• MusicMinion, led by Scott McIntyre, was designed to deliver relevant, rare, independent music recommendations based on users' historical musical tastes.
• Dr. Perry Inventions is led by Dr. Christopher Perry, a board-certified physician specializing in ear, nose and throat, and plastic surgery. He developed the EARigator, a handheld, battery-operated irrigation and suction device to safely and effectively clean earwax from the ear canal.
The winner of the competition will have the opportunity to receive potential investments for his or her company or product as well as cash and prizes.
At last year's competition in May, MakeMeMakeUp came in first place. The customized makeup service allows users to design personalized cosmetics using a smart-phone application.
The University of Toledo Launch Pad Incubation Program works to bolster innovation and wealth creation in northwest Ohio by providing intensive entrepreneurial expertise, access to capital, state-of-the-art facilities and other resources within the innovation ecosystem to early-stage technology-based start-up companies. As a major hub of entrepreneurial activity in the region, the program is focused on taking business ventures from concept to commercialization and providing a framework for companies to become thriving, self-sustaining members of the community.
For more information, contact Molly Reams Thompson at molly.thompson@utoledo.edu or visit pitchandpour.com.