UT brings internship matching program to Ohio
---
A unique program that matches college students with internship opportunities is coming to Ohio thanks to The University of Toledo.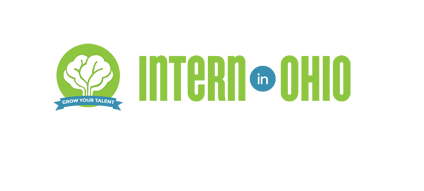 Intern in Ohio uses Classroom to Career technology developed by Digerati, a Detroit engineering company that employs an advanced matching algorithm instantly connecting employers and internship-seekers based on skills, interests and the requirements of the position.
The program is advantageous for both students and employers. Students are exposed to experiential learning opportunities across the state, and the program helps get them in the door with what they know, not who they know. And employers benefit with access to talent and the reassurance that the internship candidates are suited for the needs of the position.
The University of Toledo has partnered with Digerati to bring the valuable resource to not only UT, but the entire state of Ohio following a successful launch of the Classroom to Career technology in Michigan last year through the Intern in Michigan program.
"Experiential learning has never been more important for today's college students to gain that valuable experience and be ready for opportunities after graduation," said Dr. Scott Scarborough, provost and executive vice president for academic affairs.
"The University of Toledo is proud to bring this program to Ohio to not only connect students to great internship opportunities, but also to do what we can to retain our best and brightest in the Buckeye State and reduce the so-called 'brain drain' of young people moving away after graduation for career opportunities elsewhere."
Research has shown that not only do internships often lead to offers of full-time employment upon graduation, but that students are likely to remain in the area where they completed an internship.
The successful Intern in Michigan pilot program resulted in more than 127,000 matches and introductions between students and employers. There were 4,450 internship opportunities in the system from 1,256 Michigan businesses. On the academic side, there were 1,049 universities, colleges and schools and nearly 17,000 internship-seekers.
"Bringing Intern in Ohio to the state will position the University as a leader in experiential learning as we help facilitate opportunities not only for UT students, but for college students across the state," said Lawrence J. Burns, vice president for external affairs. "We want every UT student to register for this beneficial service to get those opportunities that will really give them a leg up on the competition."
Because The University of Toledo is a presenting sponsor to bring Intern in Ohio to the state, UT students are eligible for early registration before the program is publicly announced next month giving them first access to opportunities posted by Ohio businesses.
UT students can click here and enter their email to be alerted when Intern in Ohio is up and running. When the site is live, which is expected Tuesday, Feb. 12, students can complete their profile information. Faculty and advisers also are encouraged to use the system to encourage students to seek experiential learning opportunities.
Intern in Ohio asks a series of questions to both students and employers to create matches about opportunities. There are some 18,000 question sets included in the technology to ensure best matches for any listed internship position.
The employer on average will answer 20 to 30 questions about a position when it is posted, and students are matched to that opportunity based on their answers about their skills and interests. The system identifies the top seven matches for each individual student as well as to the business for each position. When a match is made, both the employer and the student are notified, and both must select they are interested before any contact information is shared.
The web-based program is free to both students and employers.