'The Relevant University' to air Feb. 25
---
Tune in to "The Relevant University" Tuesday, Feb. 25, at 7 p.m. on AM 760 WJR.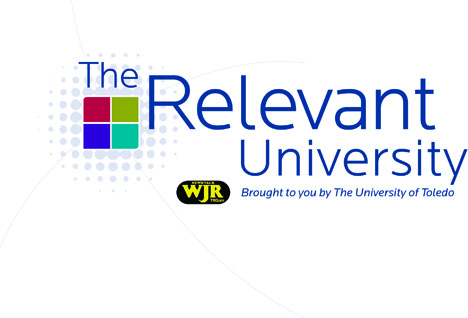 This month, Lawrence J. Burns, UT vice president for external affairs, explores how advances in education, particularly with technology, are preparing today's learners to be tomorrow's leaders.
In this month's episode:
• Dr. Penny Poplin Gosetti, dean of the Judith Herb College of Education at The University of Toledo, discusses technology as a tool to enhance learning.
• Kyle Smitley, a UT College of Law alumna, talks about founding the new Detroit Achievement Academy charter school.
• Christopher Edwards, an Apple Distinguished Educator at the University of Cincinnati, shares how technology is used in the College of Nursing.
• And Kevin Hogan, editorial director of Tech & Learning magazine, provides a national perspective on trends in educational technology.
The University and Detroit's WJR Radio produce the monthly, hourlong program that explores the critical role higher education plays in our world.
Listen at utoledo.edu/therelevantuniversity.