Healthcare Heroes
---
Toledo Mayor Wade Kapszukiewicz recognized the important work of healthcare providers at The University of Toledo Medical Center by presenting CEO Rick Swaine with a key to the city.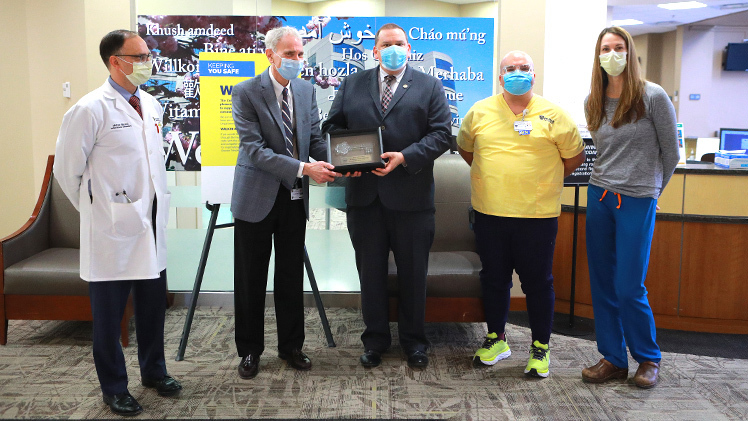 Kapszukiewicz honored the efforts of all of Toledo's healthcare providers throughout the COVID-19 pandemic during his State of the City address on Thursday.
"We would not have gotten as far as we have without the leadership of these men and women," the mayor said. "No one deserves the key to the city more than these healthcare heroes."
Joining Swaine to accept the key were (left to right) Dr. Michael Ellis, chief medical officer; Pierre Maldonado, a registered nurse in the medical intensive care unit; and Dr. Stephanie Pannell, associate chief medical officer.
Click to access the login or register cheese