Women's basketball team cracks Top 25
---
The University of Toledo women's basketball team is back in the Top 25 for the first time in more than a decade.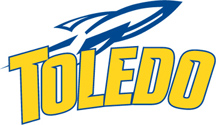 The Rockets sit at No. 25 in this week's Associated Press media poll with 64 total points.
UT is in the midst of a 14-game win streak, tied for third longest in school history, and wrapped up its second Mid-American Conference regular-season championship in the last three seasons Sunday.
The last time the Rockets were in the Top 25 occurred during the week of Nov. 19-25, 2001, when they stood at No. 24 in the AP Poll after upsetting No. 4 Duke in the season opener.
Toledo has been ranked in the Top 25 on five occasions in school history. The Rockets also appeared at No. 25 in the final regular-season poll during the 1998-99 season. Before that, UT was as high as No. 23 in the Feb. 8, 1994, and No. 25 in the Feb. 15, 1994, polls.
Click to access the login or register cheese