Men's basketball team receives quarterfinals bye in MAC Tournament
---
The Toledo Rockets are the No.4 seed in the 2015 Mid-American Conference Tournament and receive a bye to the quarterfinals.
UT will face Bowling Green, Eastern Michigan, Miami or Ball State in MAC Quarterfinals Thursday, March 12, at 6:30 p.m. in Quicken Loans Arena in Cleveland.
Toledo lost its regular season finale at Eastern Michigan, 85-59, Friday in Ypsilanti and finished 11-7 in the MAC and 19-12 overall.
For ticket information, click here.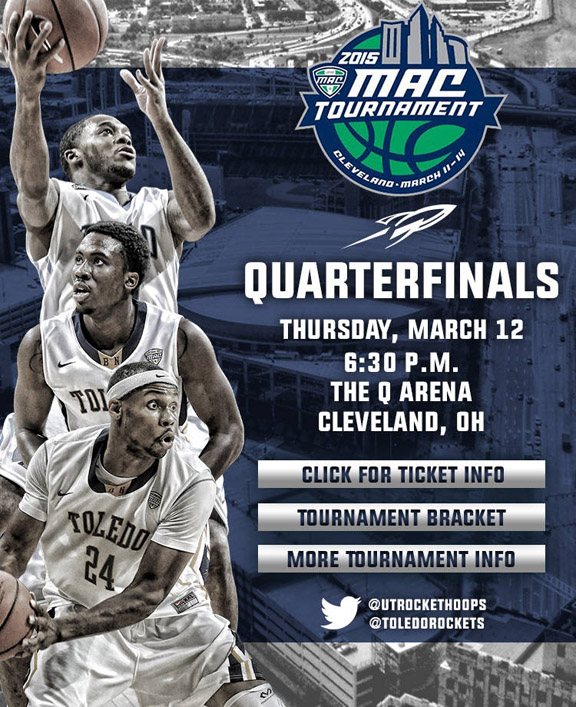 Click to access the login or register cheese