UT's iconic tower to go dark for Earth Hour March 28
---
On Saturday, March 28, The University of Toledo will look a bit darker than usual.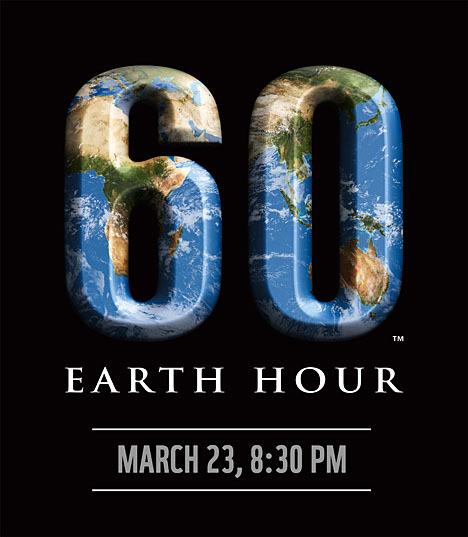 That's because this year, UT is participating in Earth Hour — a worldwide grassroots movement organized by the World Wildlife Fund to unite people in protecting the planet. For one hour, beginning at 8:30 p.m., the lights on the tower of University Hall will be shut off as UT stands with the more than 50,000 other people participating in this year's event.
"By making this iconic part of our university dark for an hour, we are bringing light to the importance of sustainability," said Brooke Mason, UT sustainability specialist.
In addition to the tower blackout, an outdoor event is being held from 7:30 to 9:30 p.m. at Olander Park, 6930 Sylvania Ave., Sylvania. There will be a speaker, fundraiser and candlelit walk; attendees are asked to bring a candle, lantern or flashlight.
"I feel like many people take advantage of everyday things like electricity and power without thinking of where it comes from or its effects on the environment," said Alyssa Corbeil, UT junior studying environmental sciences with a concentration in geology. "I believe that this event will help some people to critically think and be more aware of the power they use."
All Earth Hour events are hosted by the Environmental Sciences Undergraduate Society, for which Corbeil is the event coordinator. She originally brought the idea to Mason, who worked with her team to make it a reality.
Though this is the first time UT has participated in Earth Hour, the University focuses on sustainability practices year-round. This week will wrap up UT's participation in RecycleMania, an eight-week international recycling competition that the University participates in every year.
To see other sustainability initiatives at UT or to get involved, visit utoledo.edu/sustainability/index.html.