Service recognition awards slated for May 5
---
The Employee Service Recognition Program will be held Tuesday, May 5, at 3 p.m. in the Student Union Auditorium.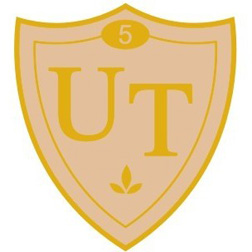 Employees celebrating anniversaries will receive pins that feature the number of years they have worked at UT.[/caption]More than 1,300 employees will celebrate 18,360 years of combined service at the University.
"It's important to come together and commemorate these milestones," Jovita Thomas-Williams, vice president and chief human resources officer, said. "The University is a special place to work, and it's nice to thank the employees who make it feel like home for so many — students, patients and their peers."
Interim President Nagi Naganathan will speak at 3:15 p.m. to start the celebration. A reception will start about 4 p.m.
Those who have worked at the University five, 10, 15, 20, 25, 30, 35, 40 and 45 years will be recognized with service pins and awards during the ceremony.
Employees are encouraged to go to http://utole.do/serviceaward2015 to see the list of those who will be recognized. If you believe you should be on the list, email humanresourcesdepartment@utoledo.edu and include your Rocket number and hire date to be verified.