UToledo Participating in Spring 2020 National Recreation Movement Challenge
---
Get up and get moving: UToledo students, faculty, staff and alumni are encouraged to join the Spring 2020 National Recreation Movement and log their activity minutes.
The challenge is designed to keep everyone active by accessing online workout classes from 40 colleges and universities across the country. The national goal: 5 million minutes of movement.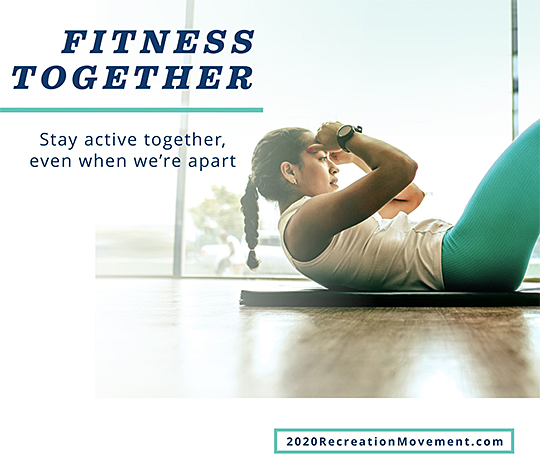 "This is a way for all of us to come together to be part of something bigger during the pandemic — and it's good for our well-being," Rachel Decker, associate director of programs and assessment at the Office of Recreational Services, said. "We are excited for UToledo community members to represent Rocket Nation."
As of April 26, The University of Toledo ranked No. 25 in the country in average workout minutes per student. A total of 61 schools are participating in the virtual event, which runs through Wednesday, May 6.
"We are proud of our showing so far, but we would love to crack the top 20," Decker said.
To help the University boost its active minute average, go to the National Recreation Movement website and create an account with your UToledo email address. Once you have an account, you have access to live and recorded workout, fitness and movement classes.
UToledo is offering a different virtual fitness class schedule every week. Check out the many activities available; these include Zumba, Pilates, yoga, cardio drumming and kickboxing.
"This challenge is about staying active together even when we're apart," Decker said. "Moving at your own pace is not only good for your physical health, but for your mental health, too, and that's so important, especially now."
UToledo community members who are physically active throughout the day are asked to log their total number of active minutes.
And TikTok videos showing how you #RecAtHome are welcome.
Go to the National Recreation Movement website to learn more.