First Look+Listen to fuse music, art, text into academic experience
---
This fall, the atmosphere at The University of Toledo will be Kind of Blue — and upbeat about it.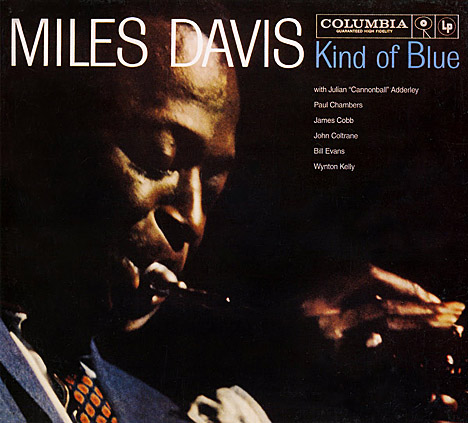 It's because of this year's First Look+Listen, a new approach to the familiar practice of asking students to share a common text as the basis for campus-wide conversations in and out of the classroom.
To create a textured experience, UT organizers are using notable works of contemporary art and music as the foundation of inquiry, dialogue and reading about issues that resonate for the local community.
"For fall 2012, the University has selected Miles Davis's seminal jazz album Kind of Blue as the first listen, and will curate a selection of art and design that complement the music," explained Dr. Ben Pryor, vice provost for academic program development. "The overall program will promote discussion of what we all have in common, as well as how our differences contribute to a richer and more interesting life in a region that's undergoing profound transformation."
From its 1959 release, Kind of Blue has been recognized as a transformative work of art, often identified as the greatest jazz album of all time, one that subsequently influenced other types of music, including rock and classical. In 2003, the LP was ranked No. 12 on Rolling Stone magazine's list of the 500 greatest albums of all time.
Davis' music, Pryor said, will become woven into the academic year. University Libraries will help organize free reading groups for students and faculty, with topics and texts related to the music and its continuing relevance. Other groups will act as curators for exhibits of related art and design, with a focus on how such cultural mashups can enrich an entire geographic region.
"The University Libraries will also help students and faculty access resources — books, articles, recordings and films — to enhance discovery and promote a shared experience," said Thomas Atwood, associate professor of information literacy. "We are working with a mutual purpose with First Look+Listen to facilitate a conversation across the disciplines and involve more students."
Live performances and community outreach also are planned to carry the experience beyond campus boundaries.
First Look+Listen is the next generation of First Read, a partnership between the First-Year Experience Program and Student Affairs. The program provides students with a common cultural
 experience that demonstrates the connections between academic traditions and emerging trends, while building a sense of community.