Diamante Awards accepting nominations for 25th anniversary
---
Nominations for the annual Diamante Awards are being accepted for this year's 25th anniversary event through Friday, Aug. 8.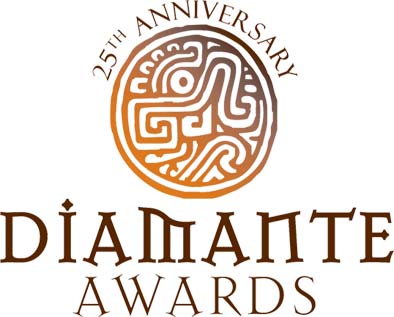 The Diamante Awards, hosted by The University of Toledo, will be held Friday, Sept. 26, at Premier Banquet Hall during National Hispanic Heritage Month, which is celebrated Sept. 15 through Oct. 15. Juana Bordas, winner of the 2014 International Latino Book Awards for The Power of Latino Leadership, will be the keynote speaker.
Founded in 1989 by IMAGE of Northwest Ohio, a local Latino advocacy group, the Diamante Awards celebrate the profound and lasting influence that Latinos have on American history, values and culture.
The awards recognize individuals and organizations for their outstanding achievements and service to Latinos. The event also serves to raise scholarship funds for Latino youth seeking advanced degrees.
The Diamante Awards initiative is a one-of-a-kind collaboration between Bowling Green State University, Herzing University, Lourdes University, Owens Community College and The University of Toledo.
Nominations are open through Aug. 8 in the following categories:
• Latino/Latina Youth Leadership: Recognizes a young person of Latino descent, between the ages of 16 and 21, who has made an impact within northwest Ohio.
• Latino/Latina Adult Leadership: Recognizes an adult of Latino descent, older than 21, who has demonstrated significant leadership in any area in northwest Ohio.
• Latino/Latina Adult Professional: Recognizes the contributions from professionals of Latino descent making a significant impact in his or her workplace or profession.
• Corporation/Community Agency: Recognizes an entity for supporting and making an impact within the northwest Ohio community.
• Friend of the Latino Community: Recognizes the contribution of an individual, of non-Latino descent, who is making an impact on the Latino community in northwest Ohio.
Nominations can be completed online at diamantetoledo.org/nominationform.pdf or downloaded and mailed per instructions on the form.
For more information, contact Alexis DeAnda Martinez at adeanda@bgsu.edu or 419.372.2678.