College Colors Day 2013 to be held Aug. 30
---
Students are encouraged to sport their midnight blue and gold and University of Toledo Rockets gear for College Colors Day, Friday, Aug. 30.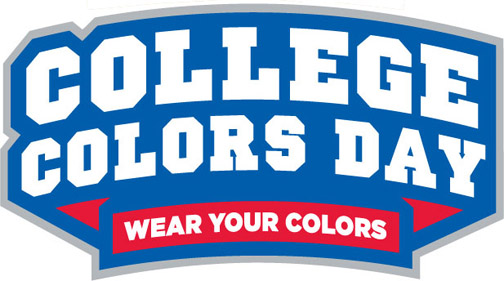 More than 10,000 national, regional and online retailers and hundreds of college bookstores across the country are taking part in the spirited event.
The second annual College Colors Day Spirit Cup competition will be held on Facebook and allow students to pledge support for their school.
"College Colors Day is a great way for our students to express their UT pride," said Larry Burns, vice president for external affairs. "The Spirit Cup competition adds a unique element in order to get students more engaged in College Colors Day."
The contest runs through the night before College Colors Day.
The institution with the most pledges will be crowned the winner of the College Colors Day Spirit Cup and receive $10,000 for its general scholarship fund.
Those interested in pledging for UT should visit Facebook.com/collegecolorsday.