Fans advised to arrive early for UT-Missouri football game
---
A large crowd is expected for the UT-Missouri football game Saturday, Sept. 6, so fans are advised to arrive on campus at least one hour before kickoff.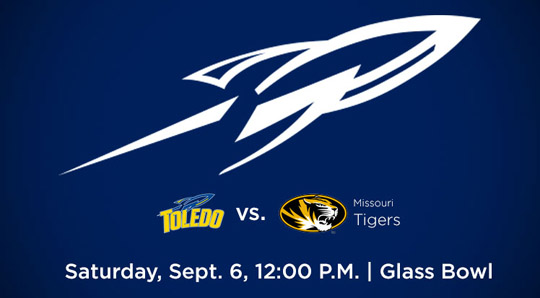 The Rockets (1-0) host the No. 24 Tigers (1-0) at noon. Gates will open at 10:30 a.m.
Some parking lots will be restricted in preparation for the game. The following parking areas near the Glass Bowl will be closed to the general public and are available by parking pass only beginning at 6 a.m. on game day: 3, 4, 5, 6, 9, 10, 18 and 28.
General admission parking is available for $10 in all other lots beginning at 8 a.m.
Fans coming to the game are encouraged to arrive by 11 a.m. to secure the best possible parking spaces.
The east and west parking ramps, area 25 on Secor Road and areas 19 and 20 on Douglas Road are the largest general admission lots on campus and should provide fans with the best chance for a good parking spot.
Visitors with RVs should park in areas 20 and 25.
Access to the ticket office in Savage Arena will be allowed from 7:30 to 9 a.m. Saturday.
The ticket office is open from 7:30 to 9 a.m. on game day, and will open at the Glass Bowl at 10 a.m.
For tickets, call 419.530.GOLD (4653) or order online at UTRockets.com.